Total Clarity brings state-of-the-art resources and time-tested, results-oriented business solutions throughout the life-cycle of an advisor's practice.
About Total Clarity for Advisors
Total Clarity Wealth Management is a hybrid Registered Investment Advisor (RIA). We were founded by financial professionals, just like you. As advisors ourselves, we have years of hands-on experience and in-depth, practical knowledge to help you pursue your objectives and advance your business to the next stage.
Find Out More About Joining Our Team of Advisors
Our Hybrid RIA Structure
Our structure provides our advisors with the freedom to choose wealth management solutions based on the needs of your clients. This hybrid structure provides our advisors the ability to use brokerage services and/or advisory services, as they strive to fulfill their fiduciary responsibilities.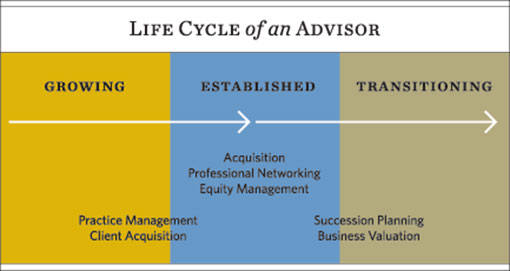 Our Advisors Come to Us From…
A Wirehouse
An Independent Firm
An Insurance Firm
Our Advisors Are…
Transitioning/Veteran Advisors
Mature/Mid-Career Advisors
Next Gen Advisors
Robust Practice Management Services
Total Clarity offers the robust resources of Exemplar Financial Network  (our regional partner) and LPL Financial (our BD) together to bring superior back office support, training and mentoring support services to our advisors. Other resources include individualized sales training, professional development programs, marketing programs, peer meetings, and personalized hands-on assistance.  
---
Realize Your Vision with Total Clarity Wealth Management