3 Things to Know Regarding COVID-19 and Your Retirement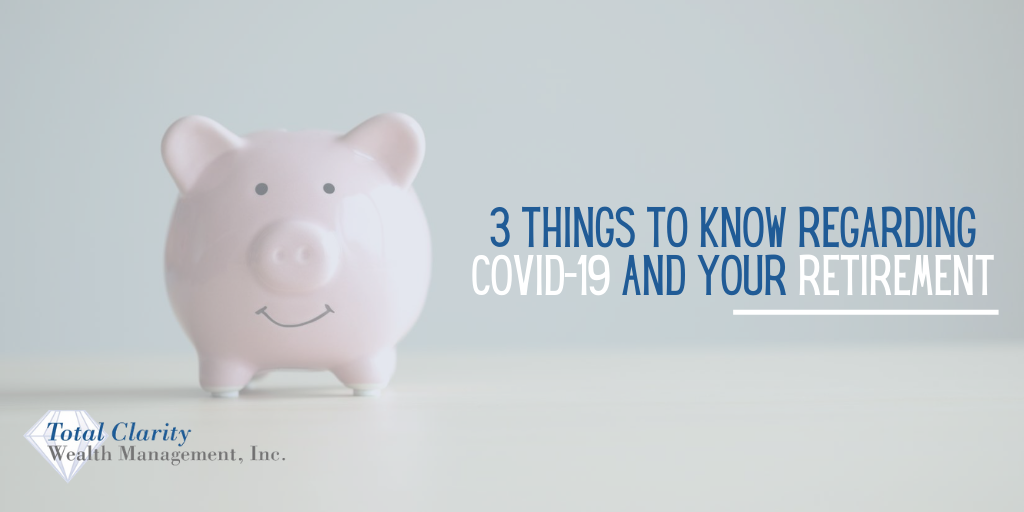 3 Things to Know Regarding COVID-19 and Your Retirement
We all know that the coronavirus pandemic has thrown us for a loop emotionally, physically, and financially. Working from home has become the new normal, restaurants are slowly starting to reopen for indoor dining, and businesses everywhere are still trying to make ends meet and stay afloat. Not only has the pandemic created a new way of life for most Americans, but the pandemic has caused a lot of worry for Americans, especially regarding their retirement plans. In this blog, we are going to go over three of the most important things to know about how the COVID-19 pandemic has affected your retirement. Keep reading!
Social Security Won't Cover All of Your Retirement
Now, it is a common belief that Social Security will cover you in retirement, however, this is not true. Social Security can help you pay for things in retirement, but especially with the current status of the pandemic, it will not cover all of your retirement, just some. In fact, Social Security "never designed to do this, and with a possible benefit cut on the horizon, it's safer to rely upon your personal savings for the bulk of your retirement expenses," (Fox Business).
You May Retire Later Than You Expected
With the amount of people in our country losing their jobs or being furloughed, you may have realized that you might be working longer than you had anticipated. If you were planning to take out retirement funds early, you may want to reevaluate, as delaying retirement could mean more money for you once you actually reach your full retirement age, which varies depending on the year you were born. You can find use this website to determine your full retirement age here.
Your Retirement Plan May Need Another Look
It never hurts to review and revise your retirement plan as your life continues to change. Your  retirement portfolio might contain plans and goals that you established years ago. However, with the current fluctuation of the markets and growing uncertainty of jobs, taking another look at your portfolio is never a bad idea. You might find that a newer plan works better for you, or you may  discover that you want to continue to follow the plan you created a while back. Your portfolio should always outline your current financial preferences and goals for your financial future.
In today's economy, you never know what could happen. The coronavirus pandemic has changed the ways of life for Americans across the country, from daily activities, work locations, and plans for retirement. If you would like to go over your current retirement portfolio to make sure it aligns with the current economic climate, or, if you would like to begin planning for your  retirement, feel free to reach out to Total Clarity Wealth by calling 630-762-9352. You can also email us at info@totalclaritywealth.com. We are here to help.
Source: