College Planning 101: Tips for Success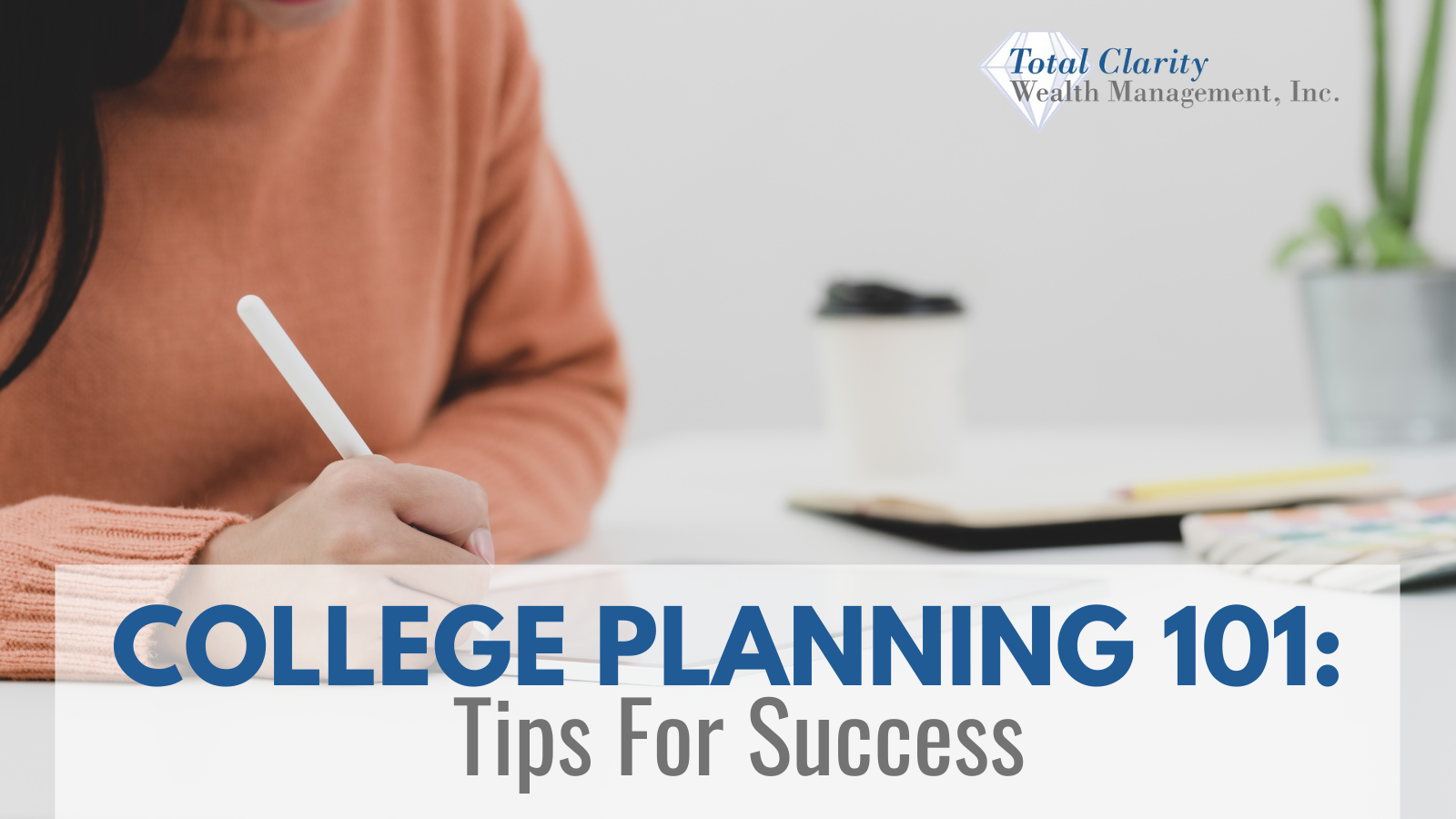 College Planning 101: Tips for Success
When the time comes for your children to venture off to college, there are a lot of things to consider financially. You have to take their housing, tuition, food, and a budget into account. While college is an exciting journey for your kids, it may take a toll on your financial future if not planned for accordingly. To learn some of the best practices for college planning, keep reading!
Budgeting
As your kids take on college life, they may be tempted to spend money on things that they may not necessarily need. By setting a monthly budget, you are eliminating the chance of unnecessary spending. Items to consider within your budget include groceries, gas, books/school supplies, and a small portion for miscellaneous items – think meals at a restaurant, shopping, etc. Depending on your financial situation, some of these items may or may not be needed in your particular budget.
Set Aside Money
If you have never heard of a college savings plan, Total Clarity Wealth Management wants you to know about your options using a 529 college savings plan. While this is not the only type of college savings plan out there, it is definitely a popular option, as with each contribution that you make to this type of savings account, you can earn interest. A 529 college savings plan also allows your contributions to grow tax-free, meaning your children can have more money towards their tuition, housing, and other hefty fees that come along with going to college.
Apply for Scholarships and Grants
If your children are juniors and seniors in high school and have not already started applying for scholarships, this is a great activity to do in their free time. Not only are there thousands of scholarships you can apply for, but some of them are actually pretty easy to get! Encourage your kids to start applying early for scholarships and grants. While they may not love taking time out of their day to apply for them, they will thank you in the long run once they realize how much of their college expenses were cut down.
 Apply for Federal Student Aid
Most college students these days use financial aid to assist them in paying for college. As students take out loans semester after semester, the loans and interest start to accrue. This means that either at the start of every semester, or once they graduate, their loans will need to be paid off. Applying for financial aid buys time and allows you to come up with a plan prior to having to pay off those loans.
If you have a soon-to-be college student, or you'd like to get a head start on planning, Total Clarity Wealth Management would be happy to assist you in the college planning process. To learn more about how we can help, visit our website and give us a call at (630) 762-9352.
Prior to investing in 529 Plan, investors should consider whether the investor's or designated beneficiary's home state offers any state tax or other state benefits such as financial aid, scholarship funds, and protection from creditors that are only available for investments in such state's qualified tuition program. Withdrawals used for qualified expenses are federally tax-free. Tax treatment at the state level may vary. Please consult with your tax advisor before investing.
No strategy assures success or protects against loss. Investing involves risk including loss of principal.
Securities offered through LPL Financial, Member FINRA/SIPC. Investment advice offered through Total Clarity Wealth Management, Inc., a registered investment advisor and separate entity from LPL Financial.
The information contained in this e-mail message is being transmitted to and is intended for the use of only the individual(s) to whom it is addressed.  If the reader of this message is not the intended recipient, you are hereby advised that any dissemination, distribution or copying of this message is strictly prohibited.  If you have received this message in error, please immediately delete.