I Just Began Saving in a 401(k). What Do I Need to Do Moving Forward?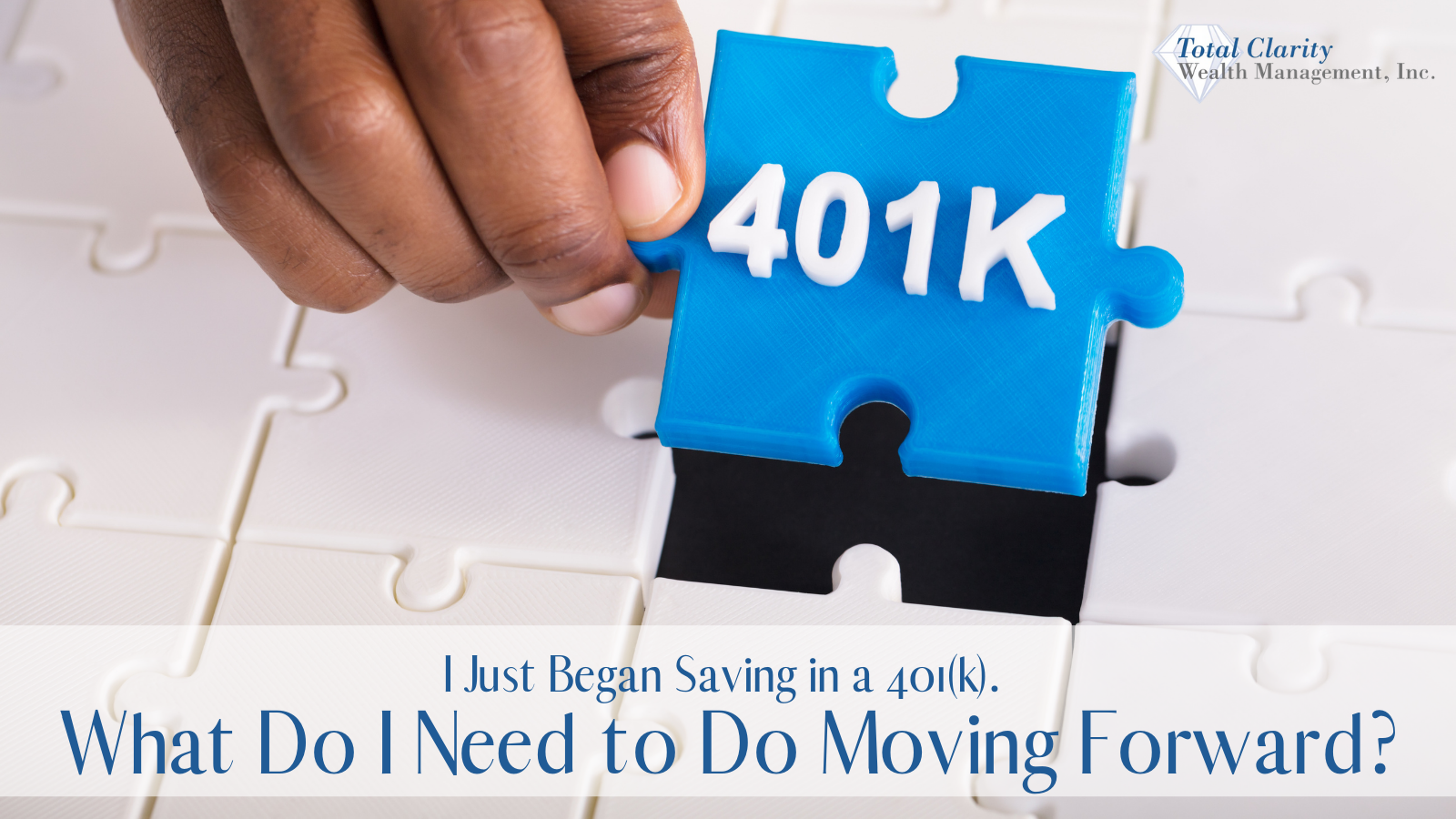 I Just Began Saving in a 401(k). What Do I Need to Do Moving Forward?
Opening a 401(k) account is a big deal and a great way to save for the future. As you have just opened your first 401(k), there are certain things to know as you continue to save and grow in your career. Typically, you enroll in a 401(k) plan that is sponsored by your current employer. Once you enroll, there are some important factors to know about. Keep reading to learn more!
Research Where to Invest
With a 401(k)-retirement account, you are choosing to invest with the expectation of a high return. You can choose how much of a percentage to contribute depending on your income and preferences. In order to know where to invest, you will need to research the mutual funds provided by your employer at the time of enrollment.
Ask About a Match Program
Does your employer match your contributions? This is important to ask when deciding to open a 401(k). Some employers offer a match program which means that your employer might match your contributions up to a certain amount. Common types of employer match programs could be dollar per dollar, 50 cents for every dollar contributed up to a certain percentage, and more. This will vary from employer to employer.
Contribute What You Can
No matter where you are in your career, it is a great idea to contribute to your employer's 401(k) plan. Depending on your salary, personal preferences, and needs, you may feel that contributing to a retirement account is not at the top of your priority list. However, contributing as little as 1% can go a long way. Know that changing the amount you contribute might only be a once per year occurrence. Some employers allow for employees to adjust their contribution percentage at different times throughout the year or even any time.
Meet with a Financial Advisor
As always, we believe meeting with a financial advisor is crucial to getting your financial future squared away. Financial advisors serve to understand exactly what their clients need in order to have a successful career and life. When it comes to saving for retirement, our advisors are here to provide personalized advice according to what you need, whether it is for your 401(k), other retirement accounts, and more.
As you can see, there is a lot that goes into having a 401(k)-retirement account. Asking your employer about each of these elements is important in order to make sure you are maximizing your options for your retirement account. Total Clarity Wealth Management would love to help you explore your options for your 401(k). To speak with one of our advisors, give us a call at (630) 762-9352 or email us at info@totalclaritywealth.com
Securities offered through LPL Financial, member FINRA/SIPC. Investment advice offered through Total Clarity Wealth Management, Inc., a registered investment advisor and separate entity from LPL Financial. The LPL Financial Registered Representatives associated with this site may only discuss and/or transact securities business with residents of the states where they are properly registered.