What is an Estate Strategy?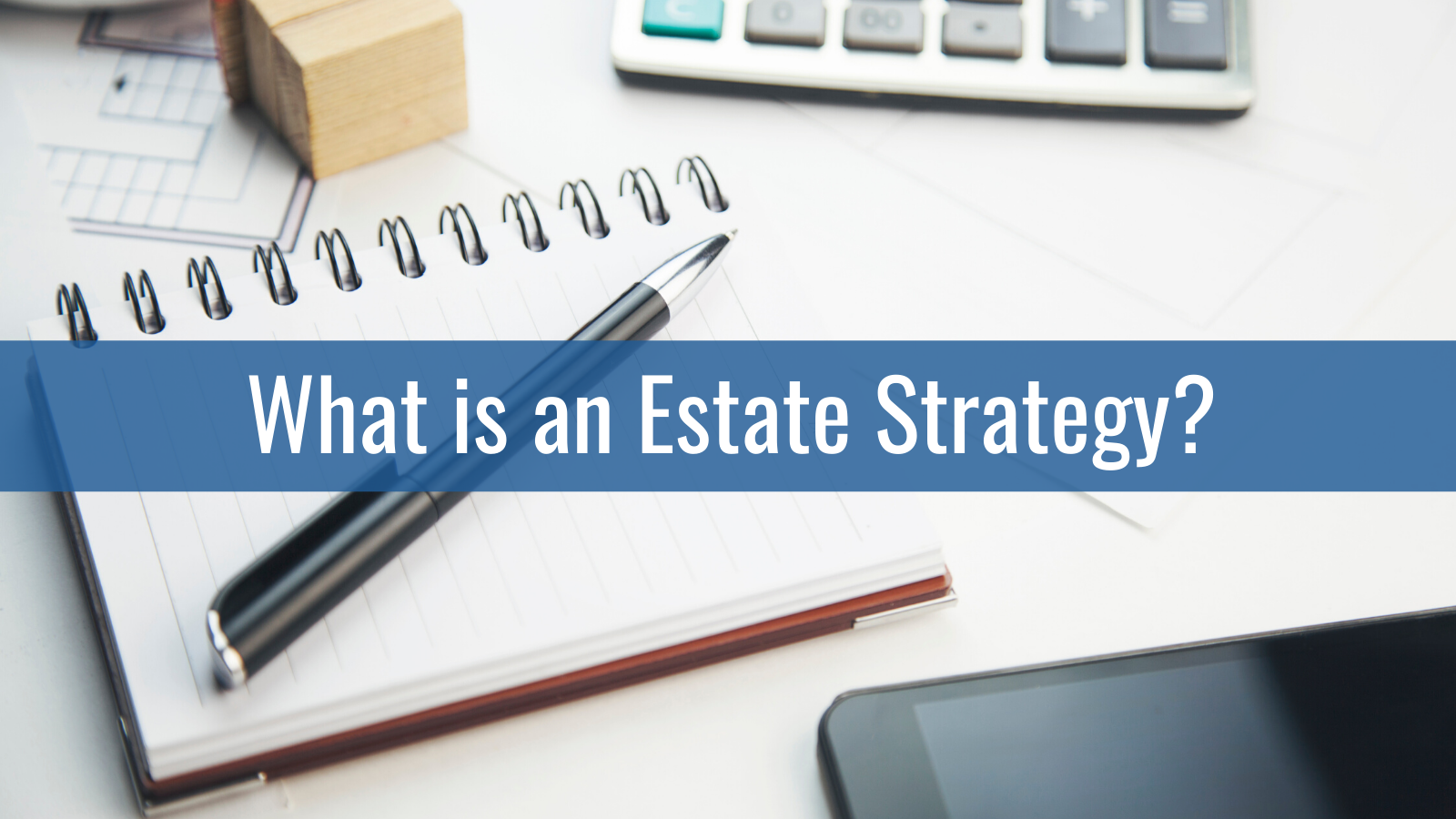 What is an Estate Strategy?
When it comes to planning for your family once you have passed, this topic is not typically one that families enjoy talking about. However, having an estate strategy prevents those tough conversations about who gets what from happening. A common misconception about estate strategies is that they are only for the supremely wealthy population, but this is far from the truth. Keep reading to see why everyone could benefit from having an estate strategy put into place.
What exactly is an estate strategy?
An estate strategy, or estate plan, is a plan you create on your own or with a financial advisor to ensure you have your assets, health, and any other decisions you may need to make one day underway when you pass away. This way, your family does not have to make the tough decisions regarding your care, finances, assets, and even childcare.
An estate strategy does not have to be created with a financial advisor, and some may even call it a will. A will is comprised of documents in writing that determine your financial and medical decisions when you either can no longer make these decisions on your own or after you have passed away.

How do I create an estate plan?
Starting your estate plan may sound like a daunting task, however, it can be done quickly and efficiently with the help of a financial advisor.
One of the first steps to take when determining your estate plan is figuring out what all you have in terms of your estate. Do you have investment accounts? Retirement accounts? Cars? Houses? Jewelry? These are all huge items to consider listing out when you do begin planning for your estate once you pass away.
You will also want to look into naming beneficiaries who will receive what is in your estate strategy. Your beneficiaries will also be responsible for making decisions for you if you cannot do so on your own.
As you can  see, there are several items to consider when it comes to future planning for your finances, assets, and loved ones. Our firm would be happy to explain estate strategies to you more in detail about the best practices for your specific situation.
How can Total Clarity Wealth Management help me?
Total Clarity Wealth Management would be happy to speak with you to go over exactly what your estate strategy will look like. We will take a look at your portfolio, determine all of your assets, help you name beneficiaries, and figure out exactly what the more appropriate route to take is regarding your specific plan. If you would like to get a head start planning for your estate, we are here to help. Visit our website here to schedule your appointment with us! Let's get your estate strategy settled.
Total Clarity Wealth Management, Inc and LPL Financial do not provide legal advice or services. Please consult your legal advisor regarding your specific situation. Securities offered through LPL Financial, Member FINRA/SIPC. Investment advice offered through Total Clarity Wealth Management, Inc., a registered investment advisor and separate entity from LPL Financial.
The information contained in this e-mail message is being transmitted to and is intended for the use of only the individual(s) to whom it is addressed.  If the reader of this message is not the intended recipient, you are hereby advised that any dissemination, distribution or copying of this message is strictly prohibited.  If you have received this message in error, please immediately delete.