Submitted by Total Clarity Wealth Management, Inc. on May 14th, 2020

May 11 2020
TIME FOR A PAUSE?
Ryan Detrick, CMT, Senior Market Strategist, LPL Financial
Scott Brown, CMT, Analyst, LPL Financial
Stocks have had a historic run amid increasingly negative headlines. Historically, stocks have tended to lead the economy, and while a second-half rebound may be likely, some equity weakness over the coming months is also possible. The historically worst six months of the year have officially started, and combined with technical warnings, that suggests stocks may take a well-deserved break soon.
TECHNICAL WARNING SIGNS GROW
In April, the S&P 500 Index had a historic rally off the March 23 lows, gaining more than 31% through April 29. The strength of the move, as well as internal data, suggests that a full retest of the March 23 lows may not be in the cards. While this is encouraging long term, recent price action combined with seasonal headwinds may point to a possible pullback.
The S&P 500's 20-day moving average has been closely watched by investors in recent months, as the index has traded off the average, first as resistance in late March and more recently as support.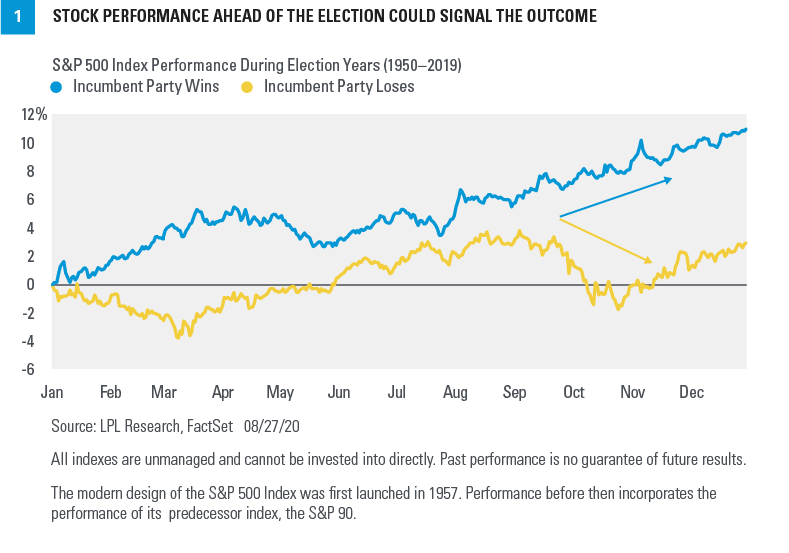 This metric can also be applied to individual stocks. On April 14, a record 99% of the components in the S&P 500 traded above their respective 20-day moving averages, a bullish long-term signal showing the strength of buying in equities. As the S&P 500 went on to make a new high in late April, however, fewer stocks remained above that moving average. In recent days that number has fallen to 47%, the lowest since April 3, which tells us that recent gains are being led by fewer stocks. In fact, the top five stocks in the index now have a positive year-to-date return, while the overall index is still down nearly 10%.
Finally, last week's reversal near 2940 occurred almost exactly at a closely watched retracement level of the bear market decline and represents a place where short-term traders may want to consider taking profits. The 200-day moving average can be found just above that level, at 3001, representing a high bar for the next leg up in equity prices.
We believe the S&P 500 can make it through these levels in 2020, but we wouldn't be surprised to see a consolidation of recent gains in the meantime. To the downside, we see technical support at 2650, which sits about 10% below the April 29 highs. A correction of this magnitude would be consistent with previous pullbacks following initial spikes off bear market lows.